Internships at Greenstar Farm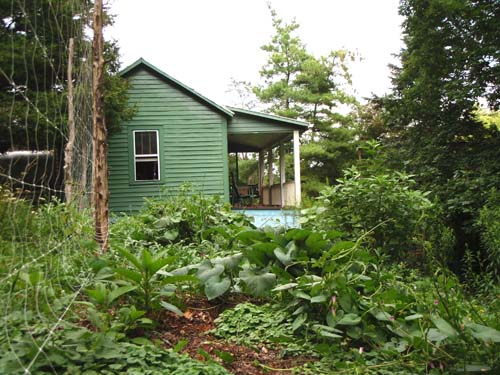 Since 2000, Greenstar Farm has welcomed over 35 live-in and volunteer interns to learn about small scale family farming. This grass roots movement of trading an education for labor is part of a large, global community of sustainable farms and workers that is revitalizing farming world wide. Andrew and Lauren spent two seasons themselves working as interns on two different farms before starting Greenstar.
We offer live-in internship opportunities that vary in length depending on our needs and the needs and abilities of potential candidates. In exchange for their labor, interns receive rustic, cozy housing, produce from our farm to cook with, a weekly cash stipend, and most importantly, an in-depth and hands on education in all facets of running a successful small-scale certified organic farming venture. It is like getting paid for going to farming school.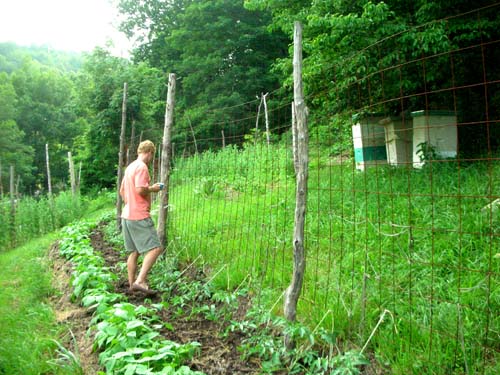 While living and working at the farm, interns will be learning how to: start and care for seedlings in the greenhouse, maintain and build raised garden beds, make compost, care for rotations of crops in the field and under hoop houses, and harvesting. Marketing our produce at the Blacksburg Farmers Market is a fun and usually popular activity for interns. Other opportunities include harvesting and processing herbs into medicines, working with our bee hives, canning produce to use and sell as value added products, caring for laying hens and meat rabbits, and more.
It must be stated that our internship is challenging. There is a lot of physical labor in all kinds of weather, We do not use tractors. The gardens are terraced and constructed according to permaculture principles, and require maintenance by hand and wheelbarrow.
Interested folks should send a resume and call or email to arrange a phone or in-person interview. We encourage folks of either gender and any race to apply.